Mukkoti Aekadasi
On the eve of aekadasi that comes before puornima in the month of pushya we celebrate the most auspicious day of 'Mukkoti Aekadasi'. This day is also called 'Vaikunta Aekadasi'. This is the most favourite day to Lord Vishnu.
On this day three crores of Gods and Demigods come to Vaikunta to visit the Srimannarayana (Lord Vishnu), hence the name 'Mukkoti Aekadasi'.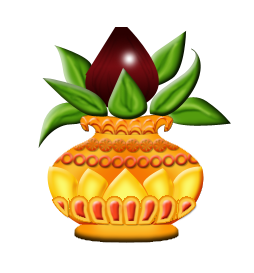 Usually the northen entrance of the temple is kept closed but during the eve of 'Mukkoti aekadasi' these entrances are opened. Devotees wakeup early before sunrise and after purifying themselves enter the temples through the northern entrances to visit the Deity. If we go to the temples on this day we recieve the full grace of the Lord. In Bhadrachalam and Tirupathi this 'Uttaradwara Darsanam' (Visitation from the northern entrance) is celebrated with great pomp and joy.

To the left of the Golden gates in the temple of Lord Sri Venkateswara of Tirumala, we find the board 'Mukkoti Pradakshanam'. This pradakshanam has to be done on this day in this mukoti pradarsanam and we enter the temple trough the north said and offer our obeisance to the Lord.